Craft time doesn't have to be just for the kiddos - "big kids" can enjoy doing crafts too. Looking for a project that's fun and helpful at the same time? Look no further, Cut Loose Press™ patterns have got you covered!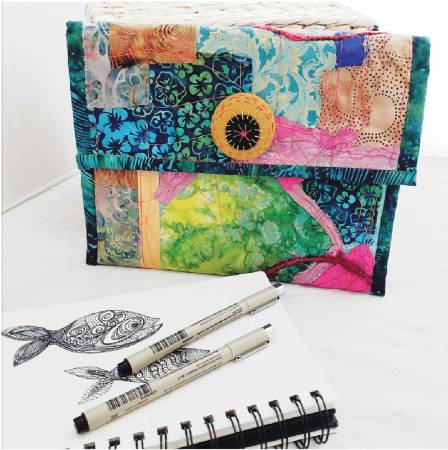 Easy Artsy Envelope Clutch, CLPCTD002
The Easy Artsy Envelope Clutch, designed by Common Thread Designs, is perfect for carrying your sketchbook and pens, or maybe a needle work project or knitting - it's up to you. The best part about this 10" x 8" clutch is that it's made from a couple of fat quarters and bits and pieces of anything else you want to use. Grab an old hanky of Grandma's, bits from your favorite worn-out shirts, leftover batiks, chunks of lace, or anything else you like and put them all together randomly for your own unique, one-of-a-kind clutch. Everything gets stuck down to the Bosal Stick Stitch & Rinse stabilizer so you can artfully arrange all of your lovely pieces, and then stitch it all down with colorful threads. This is a great time to use those "other" stitches on your machine, too. Get creative and have fun with this one!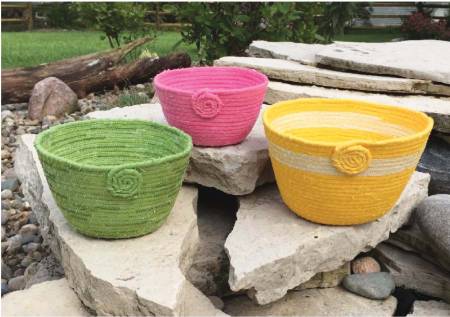 Mixing Bowls, CLPCGR008
Have a look at these awesome bowls, made from just clothesline and fabric. Designed by Carolyn Griffin of Far Flung Quilts to use 10" squares, yardage, or scraps. What a sweet hostess or housewarming gift idea, too, and they are roomy enough to hold more gift items. Make up a set to match any decor, or for holiday decorating.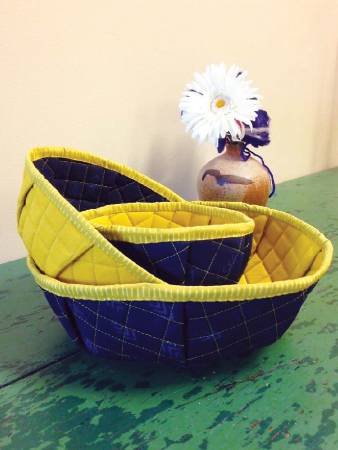 Nesting Bowls, CLPCTD001
While we're talking about bowls, you should definitely check out this set of Nesting Bowls designed by Common Thread Designs. There's even a set of In-R-Foam made specifically for these bowls, how much easier can it get? Pick your fabrics and get stitching!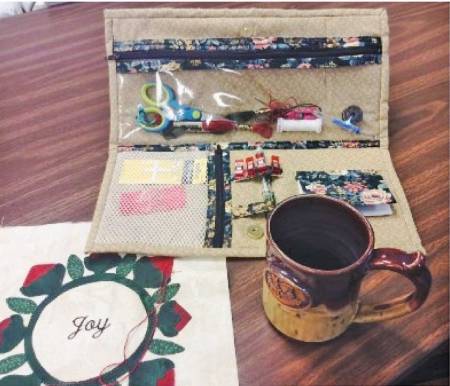 Handwork Take Along Clutch, CLPSHN004
Ever taken a sewing project along with you somewhere, but realized you've forgotten your scissors (or needle or thimble or...)? That won't happen again, if you make up this Handwork Take Along Clutch designed by Sue Hanson. It's got pockets and spaces for everything you might need, including loops for Wonder Clips and a needle book. Stock this clutch with a set of all your favorite handwork supplies and you'll be ready to stitch at all times. Make one to keep in your car, you never know when it might come in handy!