Have you seen the new Cut Loose Press™ patterns from It's Sew Emma featuring their new Creative Grids® ruler, the Perfect 5? They are simply adorable! Each one can be easily and quickly made up with some 5" squares, a little yardage, and an afternoon. 
These samples were created with some seriously adorable prints, and they are perfect choices for these quilts (which are all great sizes for babies - who doesn't need a sweet baby quilt now and again for a shower gift?) 
Butterfly Patch, shown here with fabrics from Riley Blake's "Golden Days" collection. (CLPISE018)
Cotton Candy, made with Riley Blake's "Kisses" and "Flutter & Shine" collections. (CLPISE019)
Charm Pack Stones has been reworked, using the Perfect 5 ruler. This beautiful update was created using Riley Blake's "Bliss" collection. (Previously CLPISE001; new item number CLPISE020)
Wayside is modern with fabrics from Robert Kaufman's "Wayside" collection. (CLPISE021)
Bluebird is cool and comforting with fabrics from Robert Kaufman's "Chelsea" collection. (CLPISE022)
Are you more of a 10" squares fan? It's Sew Emma and Cut Loose Press™ has you covered there as well! The Creative Grids® Perfect 10 ruler pairs with these Cut Loose Press™ patterns to make up a couple of gorgeous quilts with ease.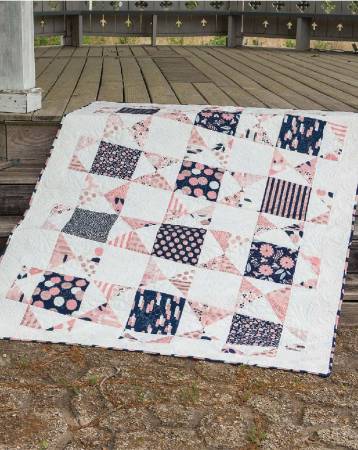 Square One by It's Sew Emma (CLPISE016) uses the Perfect 10 ruler and 10" squares.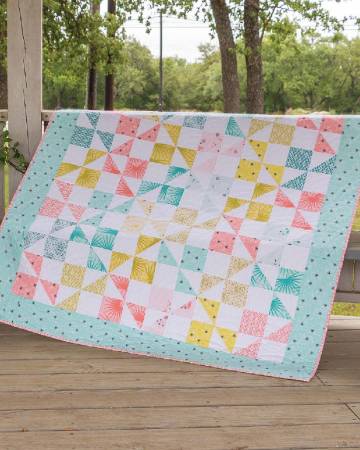 It only takes (36) 10" squares and 1 yard for the border to make the stunning Acadia quilt. The Perfect 10 makes it easy and quick. (CLPISE017)
Being a "square" is no bad thing with Cut Loose Press™, Creative Grids® and    It's Sew Emma!